Online | Refresher 1-Day HSR OHS Training Course | 30 November 2022
November 15 - 9:00 am

-

November 26 - 5:00 pm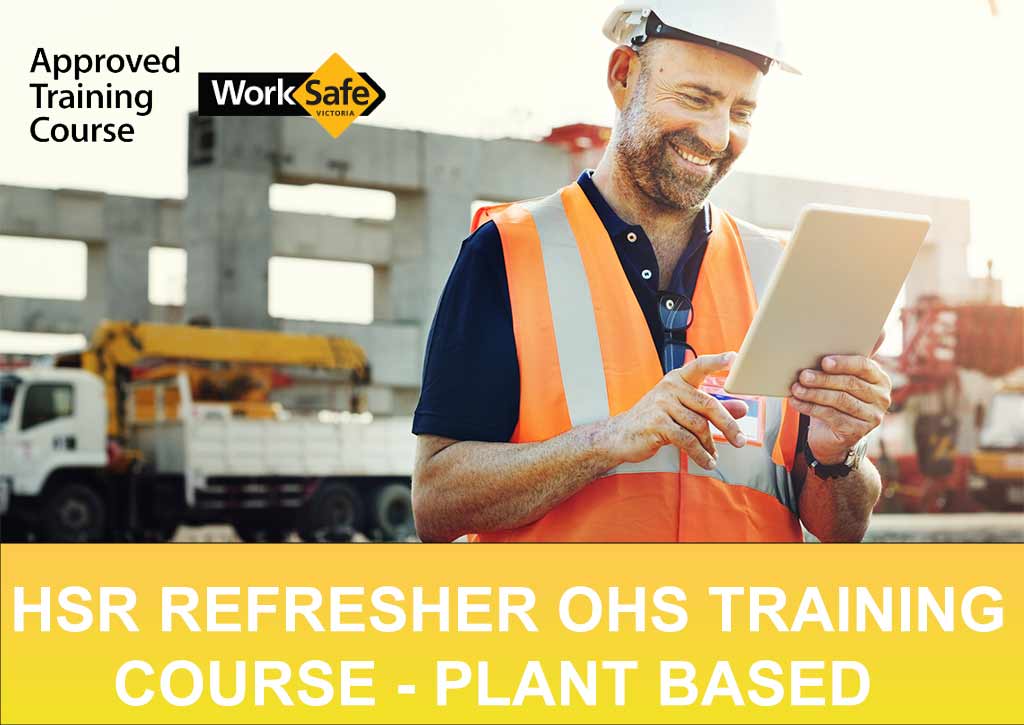 This WorkSafe approved training course will help HSRs understand and exercise their power effectively. It will provide HSRs with the confidence, skills, and knowledge to represent their co-workers (i.e. DWG) when health and safety concerns arise.
Stress-related, OVA, or Plant-based refresher training is available. Whilst HSRs and Deputy HSRs are the primary audience, managers, supervisors, health and safety committee members will also benefit from attending this course
During this program, participants will refresh their knowledge of:
The value of HSRs to workplace safety
The importance of consultation
Hazards and risk management, including how to determine levels of risk and controls
Issue resolution processes
Legal framework and the OHS Act 2004
What is reasonably practicable
Provisional Improvement Notices
The role of inspectors
This course is suited to HSRs and deputy HSRs who have completed the HSR Initial OHS training course.
Under the OHS Act (section 67), all elected HSRs and deputy HSRs who have completed an initial training are entitled to attend refresher training for each year they hold the position and choose their training provider in consultation with their employer.
This WorkSafe Victoria Approved course consists of one full day of face to face training.
Session date: ccccc 2022
Zoom session time: 9.00 pm to 5.00 pm (AEDT)
NB An employer can request a closed session which can be arranged either online or onsite, face to face.  Contact us for further information.
Terms & Conditions
1- Cancellations or rescheduling requests can only be accepted up to ten business days before the scheduled course date; otherwise, the full fee is payable.
2-Rescheduling courses within ten business days of the scheduled course date will incur a cost of $150 plus GST.
3- In the unlikely event that WorkPlace Interventions needs to postpone a session, all registered participants affected by a cancellation or postponement will be offered the opportunity to transfer to the next available session or choose an alternative date.
4- Due to Australia Post delays, course resources are posted in advance. In the event of a requested refund, if the course resource pack has already been shipped, the cost of the pack will not be refunded.